Hey everyone! My name's Sophie Heywood and I am a freelance illustrator making lots of colourful prints, greeting cards, badges and more. I've had the pleasure of selecting a few items that have caught my attention from fellow team members.
After this summer's fantastic heat wave, I have gone with a theme of sea, sun and all things summer! Whether that's with colour, subject matter or function. Let's have a gander at some wonderful makes!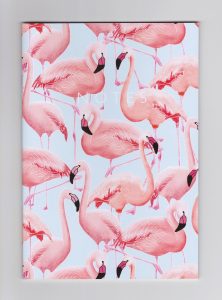 We all need a good notebook in our lives, right? I'm always writing lists; I'd forget everything if I didn't. This one by Lydia Meiying serves up tropical realness with this fabulous flamingo pattern.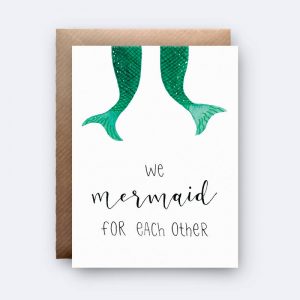 Who doesn't love a good pun? Nicole Julia perfects them with her super cute illustrations.
This card is simply mer-mazing! Perfect if you have a wedding anniversary this summer.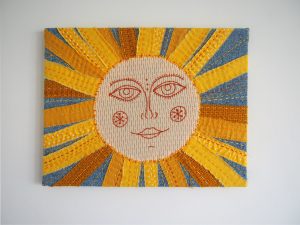 Let's just talk about how amazingly detailed this embroidered wall art from Beth of Yellow Fred is. This really reflects how much work this teamie puts into her pieces! Plus you'll never be without the sun with this hanging in your home.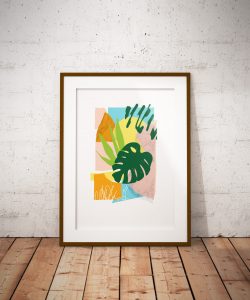 It can be hard to keep our poor little plants alive in this heat. (I struggle enough as it is…) But fear not! Kim of Northern Sun Art Prints has this plant print that you can keep alive forever and ever. Plus those colours just scream summer vibes!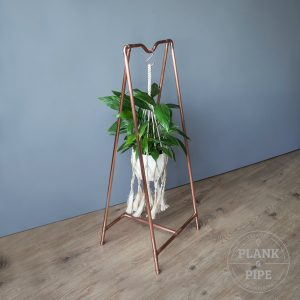 Speaking of plants, how amazing is this copper plant hanger made by Alex of Plank and Pipe? Perfect for any home or garden this summer and indeed, all year round. The copper finish will go with any décor style and is perfect for any season!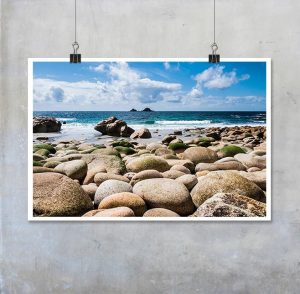 This photo from Eyeshoot Photography reminds me of family holidays as a kid!  You'll never be without the seaside with this high quality photography print. I can almost smell the sea air! It's available in a different range of sizes too.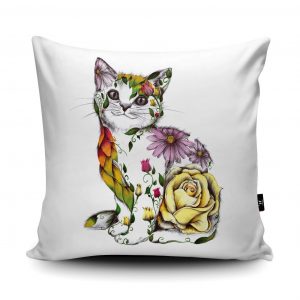 Summer florals and cats? What's not to love! This vegan suede cushion is sold by Wraptious and has been designed by Kat Baxter. This would make the perfect gift for the animal lovers in our lives.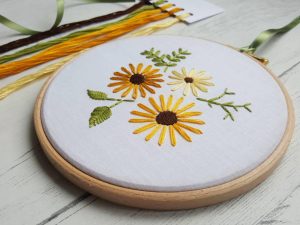 Nothing says summer like sunflowers! I can just imagine being sat in the garden with a bit of shade, a cold drink to my side and this embroidery kit from Natalie Gaynor Designs for the ultimate relaxing day.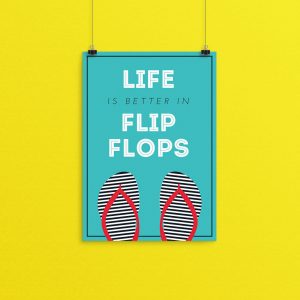 I'm sure this print by Adam of Paper Sheriff is a lot of people's summer mantra! This colourful typographical print is also available as a digital download so you can deliver printed goodness to your home printer!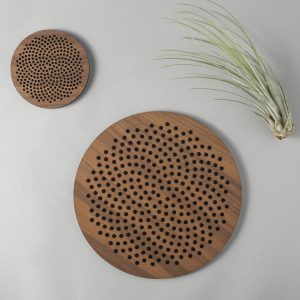 And last but not least, we have this intricately designed wood placemat from Simon of Denvers Designs. Inspired by the spiral patterns found in sunflowers and cacti, this would be a perfect addition to any home.
SaveSave