EtsyMCR wishes you a spooktacular Hallowe'en! 
Witch ones will be your grave-ourites?
Picks by Sally Hayward aka The Lobe Wardrobe

Miniature Pumpkin Necklaces by GizzysGifts
Looking for some not-so-scary accessories to complete your Hallowe'en costume this year? Every pumpkin charm on these necklaces is lovingly handmade using polymer clay, and each delicate detail is carefully sculpted and carved, to make them look like real, miniature pumpkins! We still can't get over how realistic these little pumpkin necklaces are!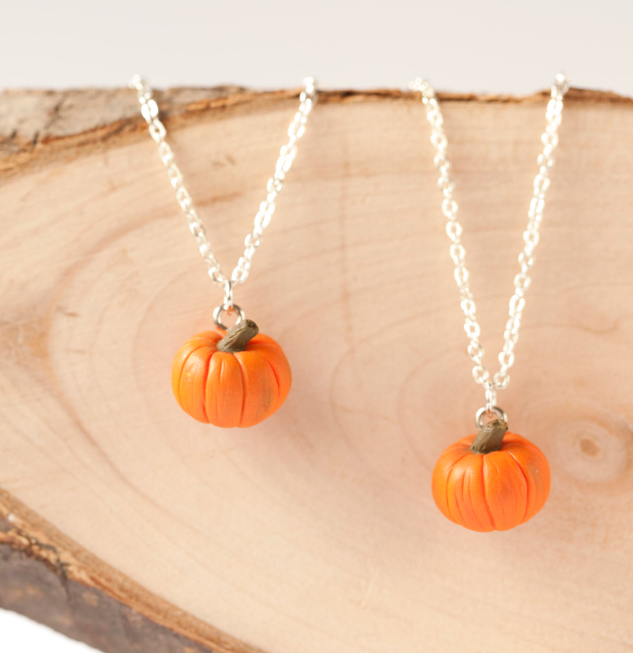 Hallowe'en Paper Garland by SophieHeywood
No Halloween party would be complete without this Hallowe'en themed paper garland – each one has a creepy (well, actually adorable!) array of illustrated characters, including black cats, ghosts, skulls, pumpkins, and candy corn! Each character is printed onto recycled paper, before being individually cut out by hand and threaded onto orange cord.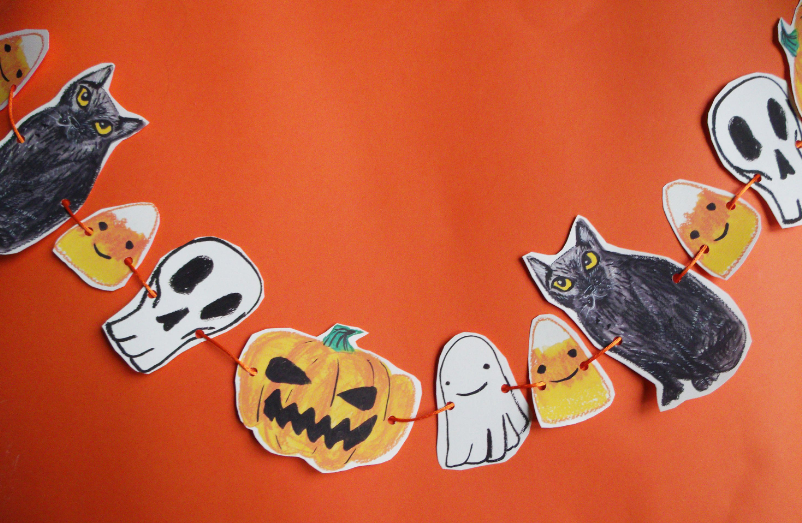 Giant Vampire Yeti Plush by TheCryptidZoo
This giant yeti is all set for Hallowe'en, having decided to dress as Count Dracula this year! All of the monsters by The Cryptid Zoo are knitted by hand, and this yeti has been made using a red textured yarn, complete with a black vampire cape. Although he makes no guarantees, this yeti promises he'll try his best to protect you from the real monsters this Hallowe'en!
Poison Bottle Patch by BirdHousePress
Any outfit would look venom-enal with these embroidered patches! Measuring four inches high, you can sew or iron these patches onto your child's school backpack, or perhaps your own work bag or jacket. Or you could order a few of them, and decorate your whole Hallowe'en costume! And why not order the matching enamel badge on BirdHousePress's Etsy shop, too?!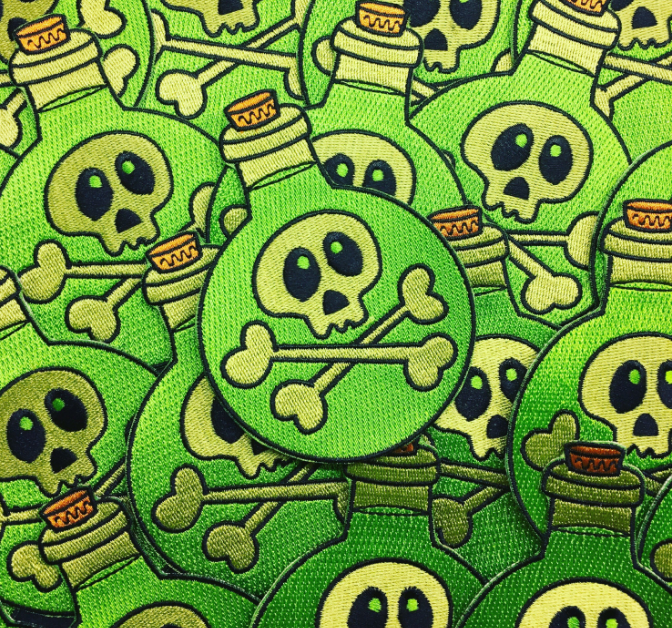 Sugar Skull Slate by SimplyImperfected
This expertly decorated slate will add a touch of Mexican macabre to your Hallowe'en décor. Hand finished using decoupage, it includes a stand so you can easily display it anywhere in your home – it would make a fabulously scary party decoration! Arriba!

Baby's First Hallowe'en (Iron-on Transfer) by Madewithloveshop
Celebrate your baby's first Hallowe'en this year with one of these vinyl transfers; simply iron them onto your chosen clothing (perhaps a plain onesie, top, or even a bib). You can personalise them with your baby's name, and you can even choose your preferred size and colour scheme!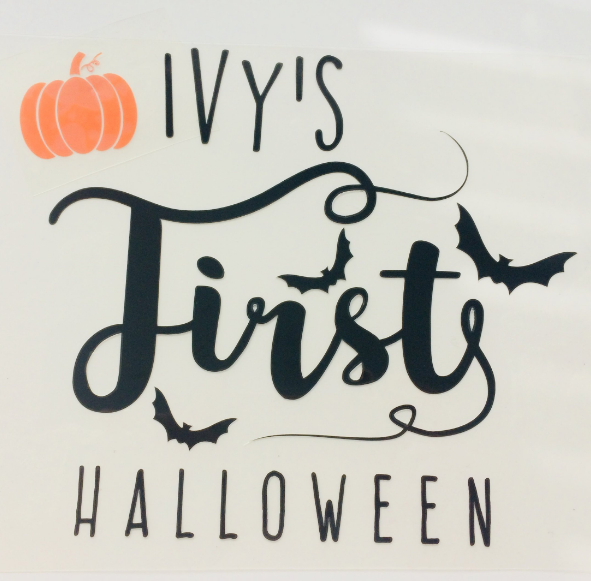 Pumpkin House Accessories by PaperTreeCottage
One of our most loved Hallowe'en traditions is pumpkin carving – it's a wonderful, creative activity to do with children this time of year. Take your pumpkin carving to the next level with these whimsical, handmade pumpkin house accessories by Paper Tree Cottage – you will receive a door and a window for your pumpkin, so when you put a candle inside, it looks like someone's home!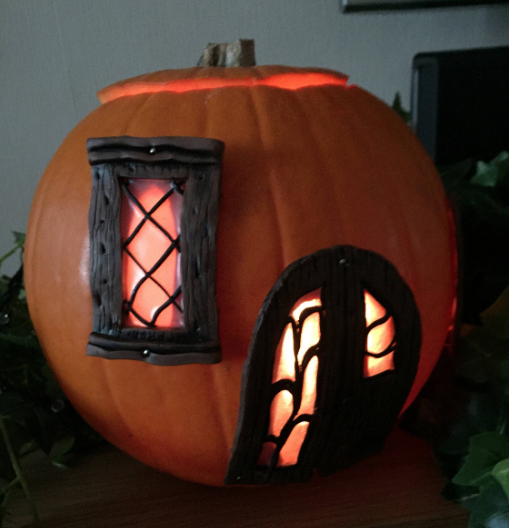 Skeleton Hand Pin/Badge by Mickeypip
Make no bones about it – this enamel pin badge will make a handy addition to any Hallowe'en ensemble. Add badges to your jacket or bag for an every-day look, or incorporate them into your costume this year!