Top Ten Picks by Team Leader Sally, aka The Lobe Wardrobe
1. Perfectly capture a moment or memory with a customisable card this Valentine's Day! Simply send your chosen photo to the maker, ALittleMoonBeam, via Etsy conversations and they'll illustrate it to create a wonderfully personalised card. And don't be shy about getting creative with it – you could choose photos of your pets, places or objects – whatever means something special to you or the recipient!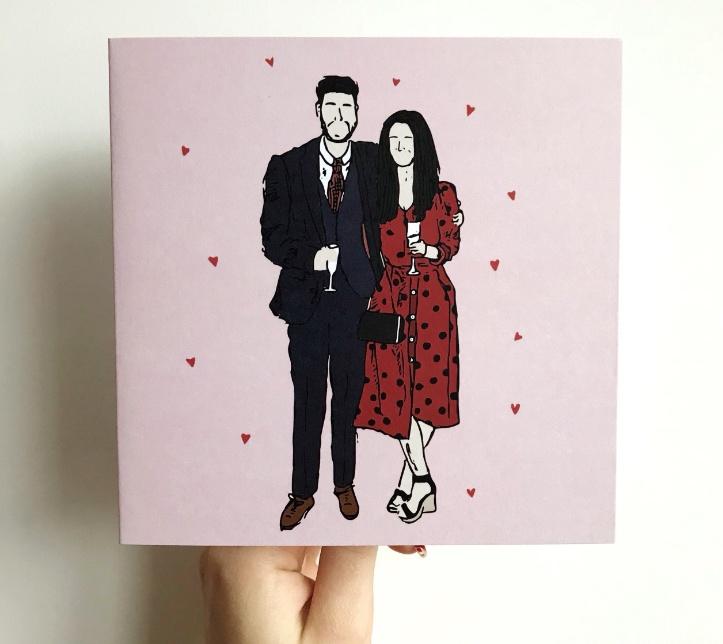 2. Go down the traditional route with a classy box of chocolates this Valentine's… but make sure you choose something extra special, such as the luxury Valentine Chocolate Box by EponineChocolate! These beautiful works of chocolatey art are skilfully handmade with dark chocolate and filled with salted caramel and hazelnut gianduja. You can choose a box size of 4 to 36 chocolates… depending on how much you love the recipient, of course! 😉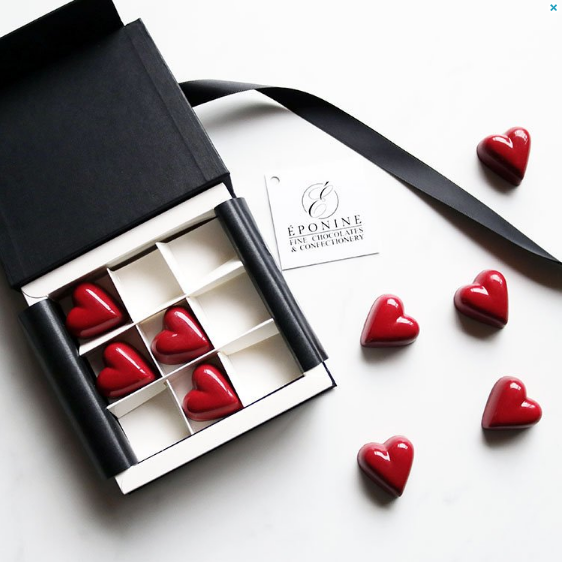 3. Sometimes we love each other so darn much that it's just impossible to express ourselves verbally… so let's share our innermost feelings via the unusual medium of embroidery! You can choose your own personalised message, so long as it's short and sweet, and Sophiemayde will stitch your words by hand onto these little hoops for you to pass on to your partner, your Mum, or maybe your Dentist, if you think they're really great.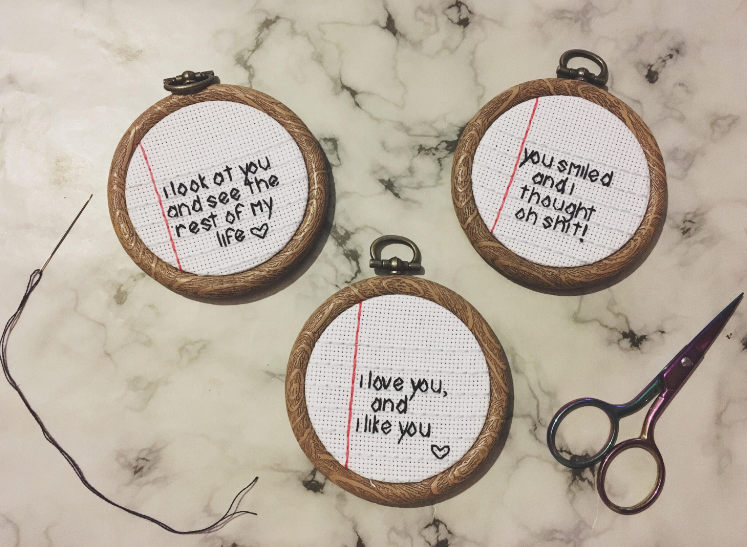 4. Do you hate dating? But do you like your friends? If you answer yes to both these questions, then stop wasting time and immediately purchase these cards for each of your besties. Screw Valentine's, it's all about Palentine's – which I personally think we should celebrate all year round! The vibrant design has been hand-painted by LauraCharleyDesign, before being printed to create A6 cards, which are left blank inside – ideal for you to fill with more rambling complaints about all the bad dates you endured in 2018.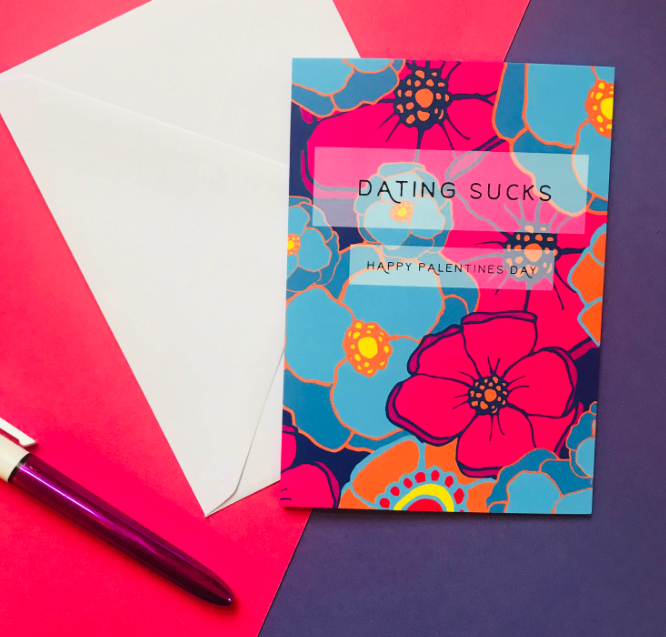 5. OK… now back to items for people who DO like dating… we have these delicate little heart dishes made by BlueButterflyCrafts! Available in your choice of purple or red, these dainty ceramic hearts are perfect for holding tealight candles, as a place to store rings or other small trinkets, or simply to add a pop of colour to your mantelpiece or bookcase. Did you know that pottery is the traditional gift for the 9th wedding anniversary?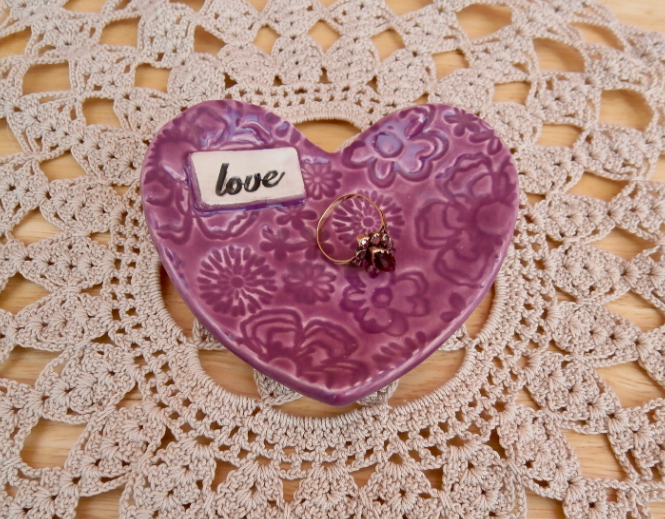 6. Inspired by The Great Gatsby, OMGoshShop offers these smart and sophisticated wooden monogram cufflinks, which are personalised with your chosen initials. You can even opt for 2 different initial pairs, one for each cufflink, AND you can choose Solid Oak, Walnut or Cherry as your choice of wood!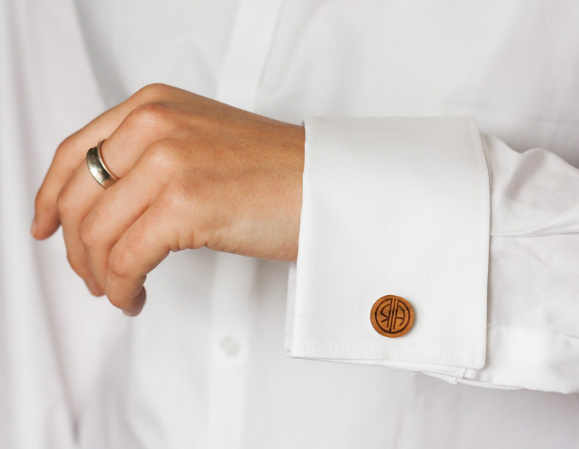 7. Clearly we think that personalisation is the way to go for Valentine's Day 2019… because here we have another fabulously customisable option for you! sevenPMstitches will add your chosen names to this adorable cross-stitch pattern (PDF download format), which is ideal for beginners or intermediate level cross-stitchers. Go on – give it go – handmade gifts are always a fabulous way of saying "I love you"!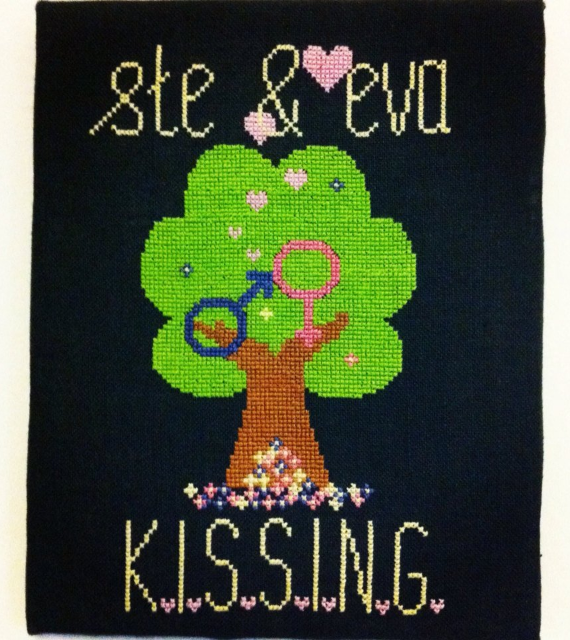 8. Say "je t'aime" with this beautiful print by emmycphotography! This 8" x 6" print features a view of the Eiffel Tower from Pont Alexandre, Paris, which is probably the most amorous location on Earth. The gorgeous, vintage-esque colours and dreamy architecture will effortlessly add a touch of romance to any home!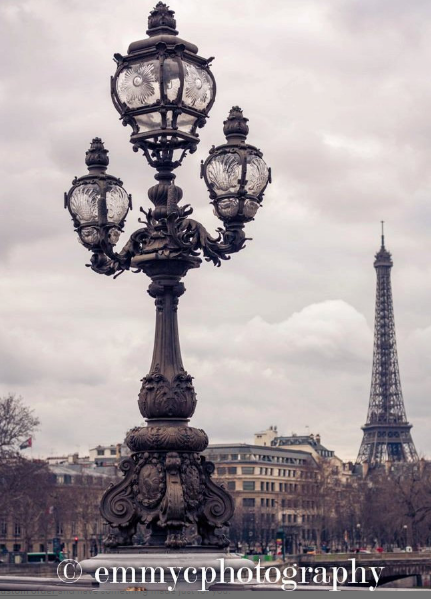 9. We're a loving bunch here at EtsyMCR and would never condone you exterminating your significant other (or anyone, for that matter). However, we are very supportive of you affectionate-ing them, and recommend you do so by purchasing this adorable card by Doodlesworth! This card is A6 size, left blank in the middle for you to write your own message, and printed on environmentally friendly FSC approved card.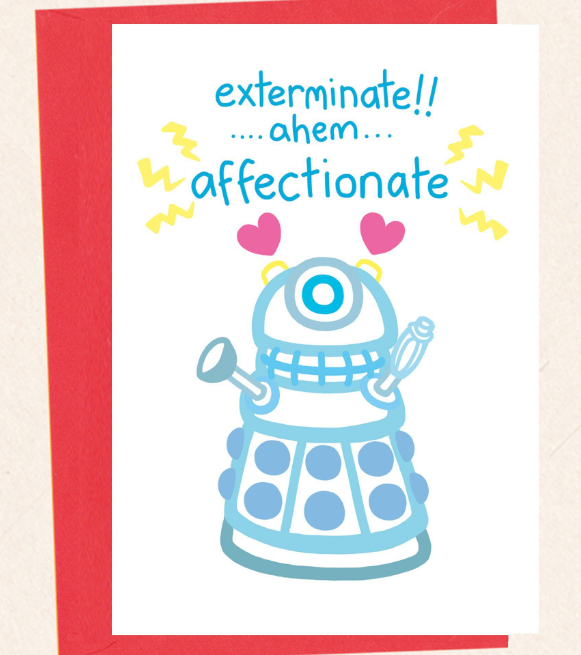 10. And now for those of you planning to make this Valentine's Day extra special… we have this stunning proposal bear by AndSoItBiggins. Decorated with approximately 250 handcrafted roses and made to order in the colour of your choice, these bears are the perfect way to pop that all important question, and will be a lovely keepsake for you and your partner to remember the moment forever.