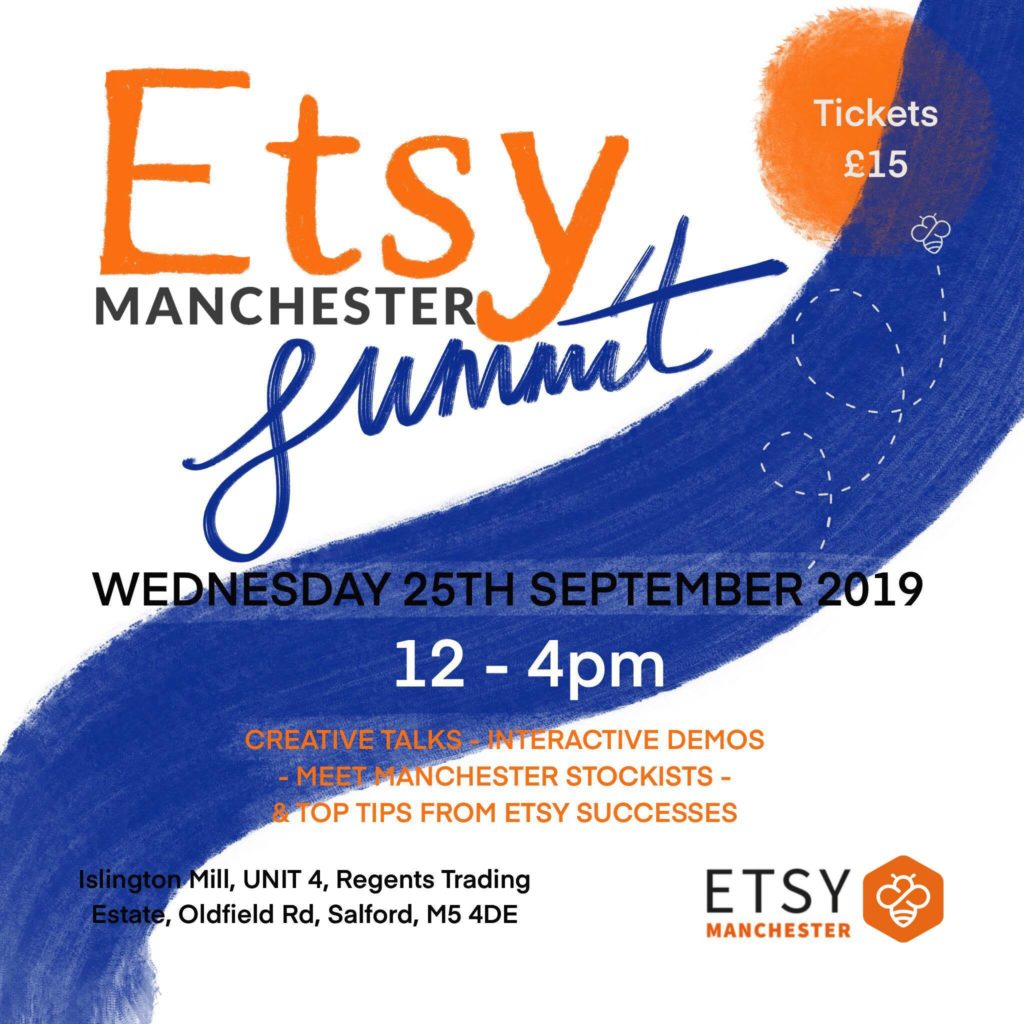 EtsyMCR invites you to indulge in your creative community and enjoy an afternoon of masterclasses, workshops and hints and tips to make your business flourish in time for the festive season.
Be part of more and join in the fun with the interactive workshops, panel talks from local experts and small independent growing businesses and an opportunity to venture inside the creative, busy studios of Islington Mill.
We'll cover topics such as selling wholesale and what shops want, instagrammable content to gain more engagement and how to get over overwhelm, and top tips to be more productive and motivated.
There'll also be an opportunity to gain insights and info from Team Captain Emma from Etsy Headquarters on the changes and developments with the site.
We hope you leave with your heads bursting with ideas, your tummy full of treats made from local indies and your hands heavy with goodies.
Speakers confirmed:
The brilliant Katya Willems from Easy Insta Mcr will be sharing her wisdom on all things social media and being social.
Incredible stockists Lizzy from A Curious Collection, Karen from The Warren and Tim from Magma in an insightful panel discussion in what shops look for.
Arrive from 11am to register, pick up your exclusive goodie bag and chat to other EtsyMCR teamies before everything kicks off at 12pm on the dot!
What are you waiting for? Book Your Spot Now!
Not yet an EtsyMCR member? Join the Team here.