Manchester, are you ready for one hell of a creative Christmas? Forget looking in the high street stores for a unique gift; come to the Etsy: Made Local Christmas market for something truly special and show your friends and loved ones how much you really care, while supporting local small businesses.
The Etsy Manchester team are currently dialling up the festive cheer all the way to eleven, and we're bringing the party atmosphere!
Join us for a weekend of cheer in the magnificent Edwardian Engine Hall at Manchester's People's History Museum on Thursday  – .
---
Whether you're an Etsy seller or just someone who is in the mood to shop for something amazing, we do hope you'll come and join us.
Not local to Manchester in December? Fear ye not. Etsy Made Local events will be happening all over the UK and Ireland, from Brighton to Glasgow – everywhere there is a local Etsy team. Find out where the other Etsy: Made Local UK events are being held.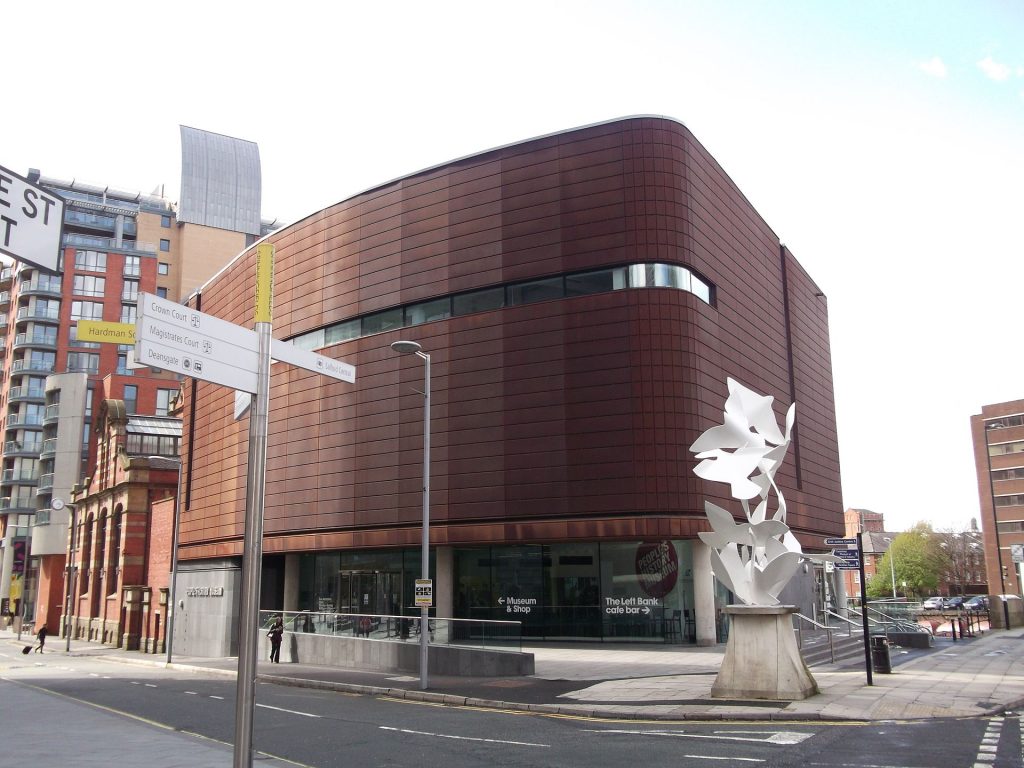 Need a map to the fun? Here's one Google made earlier!
Why not join our Facebook event too and let your friends and family know you're attending?
Exhibitors
We have a metric boat-load of amazing sellers and creative makers attending this festive event, so you're sure to find almost anything your heart desires!
Thursday (1st Dec) – Sunday (4th Dec)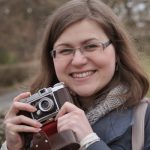 Emma has been photographing anything and everything since she was a kid with a little snappy camera, and now has a library of images and more cameras than one girl really needs. She loves to take photos on her travels with snaps of Paris and New York taking centre stage in her shop.
---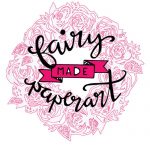 Claire of Fairy Made LOVES paper-cutting and quite a few of her cut designs are turned into beautiful greetings cards and prints for your homes. However she equally loves drawing, especially in ink, and especially dogs and typography and so tries to tie all these artistic loves together to create beautiful things for her shop.
---
Glazed Expression designs ranges of glass based on geometric patterns and natural forms that include attractive, colourful fused glass tableware and functional pieces, including bowls, dishes, coasters, paperweights and jewellery. In addition to fused glass pieces, Glazed Expression also make copperfoiled and leaded glass panels.
---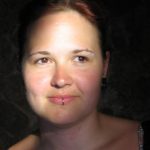 Handmade contemporary jewellery designed and made in Manchester. Steph's work is heavily influenced by patterns and texture within her surroundings; both natural and man-made. She is driven by a desire to combine these elements with strong geometric shapes and a sense of movement. By using acid etching techniques she is able to incorporate aspects of photos to create bold pictorial narrative jewellery that will hopefully capture the wearer's imagination.
---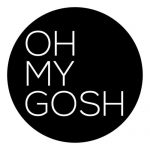 OMGosh was started to create unconventional and luxurious laser cut jewellery. With a distinctive lavish style and a focus on the customer, owner Ruth, has created an eco friendly company working with the highest quality materials and sustainable solid woods to make eclectic pieces which are truly, out of the ordinary.
---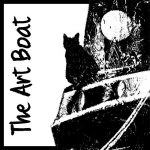 Jan is an artist and maker living on a narrowboat on Britain's canals. In the summer she travels on TheArtBoat, her home, studio and floating gallery making and selling artwork at Floating Markets, canal Festivals and towpath pop-ups. Limited space means that smaller paintings are more practical to work on and store and this is why her work consists of miniature pieces and woodblock paintings.
---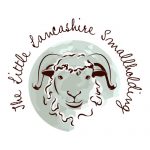 Rainy's work starts with raw fleece from her own sheep and other local farms. She processes the fleece by hand and turns it into products to use in workshops, as well as for other crafters to use. She also takes the raw fleece through to finished products and makes handspun yarn, felted rugs and other woolen items.
---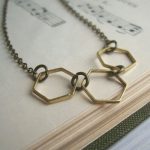 Rachel is a proud Manchester lass passionate about crafts. She likes to make jewellery that feels like a special little find. Something vintage or unusual, but beautiful and wearable. Influenced by Mixed metals and Manchester, she's particularly fond of bees and hexagons as the worker bee is the symbol of the city.
---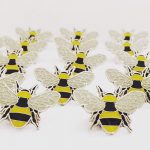 The Manchester Bee Company is based on a love of Manchester. Incorporating original in house design, sourcing, designing + collaborating with local makers is an important part of their process and leads to an interesting array of items for the home grown business including Manchester themed mugs, key rings, badges and framed prints
Thursday (1st Dec) & Friday (2nd Dec)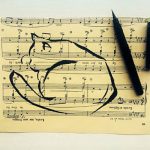 Andrea Joseph is an entirely self taught, award winning illustrator living and drawing in Derbyshire. Her illustrations celebrate the unexpected beauty of the everyday objects that we surround ourselves with. In Andrea's shop you'll find original drawings, zines, prints, and artworks.
---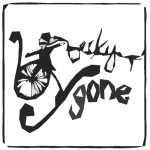 Becky loves to create,make and spend her free time experimenting with new ideas. She makes greetings cards using recycled buttons and illustrations and also bespoke cards with requested memories and designs. She also designs and creates copper lamps and is currently experimenting with other copper objects and forms.
---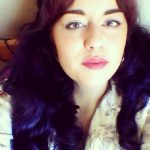 Two recent graduates in Contemporary Jewellery who have joined together to collaborate and sell contemporary jewellery and applied arts. Celf Collision have their own distinctive style and their work is rather differential to one another, which is why they decided on the name Celf Collision, which translates as Art Collision.
---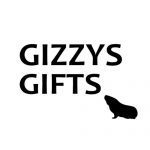 Gizzys Gifts create miniature polymer clay jewellery and paper cut cards and frames inspired by their pet Guinea Pig, Gizmo. Every piece, be it big or small, is hand cut, moulded and crafted with equal love, care, and attention. With the aim to brighten up any home, be it fur-filled or not, and hopefully put a smile on your face.
---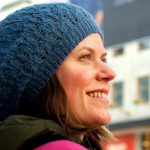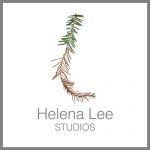 Eco-friendly prints and bags for every occasion based on photos from nature and daily life. All cards are 100% recycled (made of recycled paper and twigs) and tote bags are are made out of 100% unbleached cotton, sewn in a Fair Trade factory in India and printed using water based inks in Yorkshire, England.
---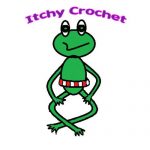 Hand crochet goodies and patterns, originally designed and crafted in Warrington. Amanda crochets between housework and demands for apples, on long car trips and at bedtime.When she's not crocheting she is thinking of crocheting, it's not obsession it's passion.
---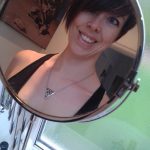 Mel has been making custom designed jewellery and accessories since 2009 and loves to work with glass, resin, acrylic and swarovski crystal beads to create custom designed jewellery for every occasion. She has also branched out to create beaded wine glass charms, resin pendants, coasters and beaded bags too!
---
Sandra of Littlesilverworksuk has always been creative, and after two decades of tinkering with beads finally turned to silversmithing where she now works with silver and gemstones to create contemporary jewellery. She says the hardest thing about her work is resisting the temptation to keep all of her stock!
---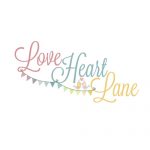 Love Heart Lane is a treasure trove of lovelies, a mix of personalised items, commissions and collections of home décor and accessories that are made with love and care. Natalie's works feature embroidery, quilting and knit. Her current creations include bespoke options for your child's drawings to be lovingly embroidered into timeless keepsakes, embroidery hoop art, lavender gifts, quilted items, bunting and garlands.
---
Felicity is an artist and sewing lover who makes hand printed fashion and home accessories. All of the screen printed items in her shop originate as hand drawings or collages, which are then photo screen printed onto fabric using acrylic ink or reactive dye. Once the printmaking stage is complete, she then sew up the prints into a usable or wearable piece of textile art. She is inspired by floral forms, frosted mountains, lush tropical colours, glittering jewels, dark forests and the Moon!
---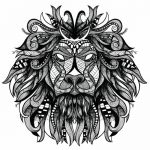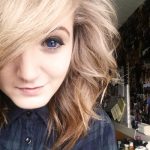 Naomi's passion lies within print based designs such as illustration, typography and editorial work and she always aims to produce perfected pieces, each better than the last. Each of her illustrations are drawn completely by hand with pencil and a selection of Öneliners!
---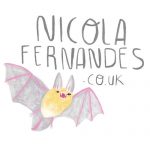 Illustrative treats for you, your cat and everyone else whose inspirations come from the mighty cat duo Napoleon and Dynamite from their tiny studio in the High Peak, Derbyshire. Nicola is forever trying to developing her artist skills to create new and quirky items for the enjoyment of others and for the pleasure of making.
---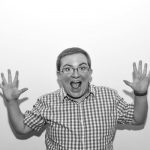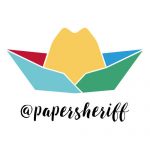 Paper Sheriff creates colourful greeting cards, prints and small gifts that pair bold, modern design with a dash of Northern charm. Whenever Adam designs something new he thinks to himself, is it colourful? Is it fun? Is it quirky? If the answer to these questions is yes then he knows he's onto a winner. Currently Paper Sheriff only sell on Etsy and at in-person events so their products are definitely exclusive!
---
Paperlilac is the work of Sarah Heath who creates hand drawn, hand cut paper pictures, prints, cards and gifts inspired by the surrounding countryside and waterways of the small Pennine Town where she is based.
---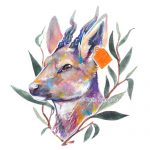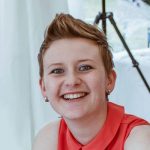 Sketchbuck is the work of Katie Hampson, an artist from Lancashire. She specialises in watercolour and mixed media animal portraits, as well as distinctive character illustrations, which has resulted in her international reputation for both disciplines.
---
Studio Pinnock creates detailed lino prints of people, places and things. All prints are hand drawn, hand cut and hand printed by designer, Emma, whose aim is to make the recipient feel special or bring them back to a place, time or memory.
---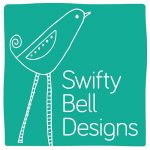 Swifty Bell Designs takes inspiration from talented loved ones, birds and trees to create one of a kind fabric greeting cards and brooches using materials that are found, collected, saved, stashed and coveted.
---
Things by us is a design duo made up of graphic designer Mark Adamson, and illustrator Abigail Sinclair. Together Mark and Abigail design and hand-print a range of products well suited to anyone with a keen eye for good design.
---
Welsheggdesigns specialises in 'Doodle Hoops', which are hand-embroidered keepsakes of your child's drawing, stitched and hooped.Everything is hand-stitched, templates made by hand, and embroidered stitching involves paper cutting and stitching twice in the unique welshegg style.
---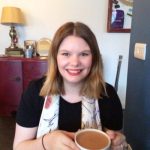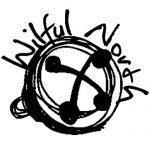 Wilful North is the creative outlet of textile designer, Holly Picthall who celebrates strange British traditions and wildlife by creating luxurious silk scarves and accessories. All Wilful North designs use digital printing techniques to create more environmentally friendly pieces which are then finished by hand to give each piece that authentic luxury.
---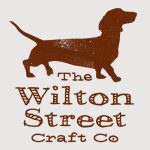 The Wilton Street Craft Co. is a Manchester based purveyor of beautifully handcrafted homeware and gifts, led by Emma and her trusty sausage dog, Lady. We aim to help you put your stamp on the world, starting at home. Alongside our collections of cushions, bunting, candles and lampshades, we create bespoke commissions for the times when only a personalised item will do.
---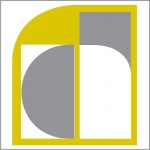 Colourful Lifestyle Design for the Modern Home & Family – Netty & Di are an experienced design duo who love creating colourful lifestyle wall art and quirky products for the modern family and home.Two friends, mums, designers and community artists with a keen eye for new trends, and a passion for colour, print and pattern.
---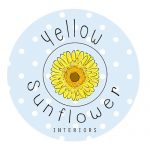 Yellow Sunflower Interiors is a small homeware and stationery shop based in Rossendale, United Kingdom that specialises in typographic prints, mugs and other small gifts.
---
If you're looking for something unique, quirky and beautiful with an African flavour you've come to the right place! Laura Jane's Mission is to create clothes that are fearfully and wonderfully made, inspired by Psalms 139:14 and our aim is to make beautiful items that people will be proud to wear.
Saturday (3rd Dec) & Sunday (4th Dec)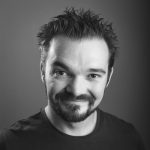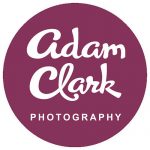 Adam travels the country chasing awe inspiring sights of dramatic weather, stunning countryside, atmospheric sunrises as well as wildlife. He says taking an image of a fleeting moment is one of the most addictive feelings he has ever experienced and he wants to share these moments with everybody through his photography.
---
Charlotte has been drawing all her life taking inspiration from the natural environment around her in the countryside. She draws lots of designs of animals and botanics which she then prints out in the form of screen prints, digital prints, greeting cards and other stationery.
---
Danielle creates memory lockets as a perfect way to capture a special moment or occasion. She loves that they can be personalised in totally unique ways, such as with birthstones to represent family members! Her designs aim to wow the buyer, knowing straight away that this is the gift they have been looking for. She is now starting to design jewellery other than memory lockets,with the same ideas in mind of being personalised for a special occasion.
---
Emma has been designing and printing wedding stationery for approx. 7 years and has slowly been making products outside of weddings over the last year or so. Her shop includes foil prints, laser cut Christmas decorations, cards and tags and lots of original, affordable gifts made using her laser cutter and foil press.
---
Jess is a traditional pen and ink artist that creates predominantly black and white images. Usually labour intensive, she likes to include minute detail and intricate patterns taking inspiration from the natural world, alongside stories and myths.
---
Since graduating from Manchester School of Art, Kendel has been creating illustrations and selling prints online and at various print/craft fairs in the North West area. She tends to focus on detailed dotwork style drawings of various subjects such as collections, objects and landscapes.
---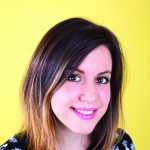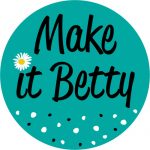 Make It Betty designs original cross stitch and embroidery pieces to brighten up bare walls and bring a smile to people's faces! Over the past two years Bethany has fallen in love with needlework and enjoys using traditional materials combined with bright colours and silly messages to create contemporary, one-of-a-kind designs which make great gifts and unique wall art.
---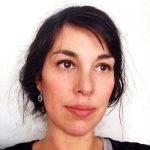 Gemma designs all of her colourful children's clothing with the aim of creating unique looks that are different from what you could buy in a conventional shop. She really loves sewing as it takes her back to her childhood and playing with dolls again.
---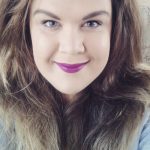 Myro is a freelance illustrator specialising in doodle illustrations using just pens and paper, nothing else! She prides herself on working one-to-one with her customers to create completely unique pieces that they can treasure forever. Christmas is her favourite time of the year as she loves to make bespoke hand-illustrated creations that will bring happy memories every year.
---
Nell is an illustrator, designer, and printmaker creating fresh, modern prints by hand using traditional techniques. Simplicity is the key to her design aesthetic: inspired by Japanese cartoons and Scandinavian textiles. She enjoys producing bright, friendly characters,which adorn a variety of products from organic cotton children's clothing to prints on paper.
---
Nicola hand builds decorative porcelain bowls, tea lights, jewellery, and framed porcelain wall pieces inspired by the muted colours, textures and patterns from nature and the landscape. Her pieces have platinum lustre detail and subtle relief decoration. She enjoys the contrast between glazed and unglazed surfaces and torn or cut edges in a juxtaposed position.
---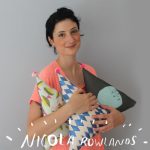 Nicola designs cards, fabric and homewares that will make you smirk, your friends jealous and your home feel like a rainbow exploded everywhere. Her products are gorgeously colourful, cheekily funny and full to the brim with charm.
---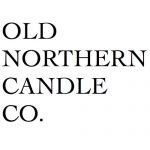 We are a mother and daughter team creating hand poured soy wax candles all made in North Manchester. All our candles are hand poured using only Eco Soy Wax and our own hand blended Essential oil blends. Our candles are in recycled or recyclable vessels and all our packaging is recycled and eco printed.
---
Gorgeous gifts in fabulous fabrics. Olganna bags are handcrafted in a variety of fabrics chosen for their print, texture and handle. Helen then turns them into useful storage for everyday use. Being from a product development background, quality and design are at the heart of everything in the Olganna shop.
---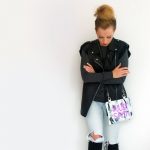 Rianna is passionate about creating digitally printed fashion accessories that use an anti-waste technique called 'engineered print design'. Pattern pieces for clutch bags are pieced together as efficiently as possible on photoshop before it's sent off to uk based digital printers. This means there is virtually no wasted fabric during the manufacturing process. The prints are massively inspired by Rianna's travels with inspiration drawn from Bali, Malta, Australia and Tunisia.
---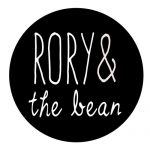 Rory and The Bean was born out a frustration for modern and accessible Nursery artwork for children from the ages of 0-10. Our design style is modern and minimal, often drawing inspiration from Scandinavia. We also enjoy bold colours and have a great affinity with monochrome interiors.
---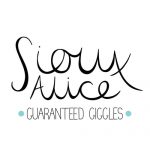 Sioux Alice is a Paper Goods company specialising in hand illustrated, relatable and as their customers say 'hilarious' Greetings cards & Gifts. Each design starts out as a flash of inspiration before some careful deliberation into whether others will find it funny. The finished work is then either scanned into a computer and hand digitalised or drawn straight into Adobe Illustrator using a graphics tablet.
---
Stephanie has been making jewellery since 1999 and loves creating jewellery using Murano glass (I have close connections with Venice) as well as upcycling vintage pieces of jewellery. SHe also enjoys working with sterling, freshwater pearls, Czech glass and Swarovski crystal.
---
Thistle & Wild marry beautiful design and colour with functionality creating simple stylish pieces including totes, hand bags and make up bags, for you to love and use every day. Rebecca's hand drawn designs stem from the irregular intricacy of flowers and plants. She hand screen prints each piece at her studio in Manchester.
---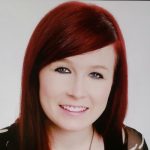 Tino combines a love for design, a love for making clothes and crocheting creations, and a love for extreme sports mainly snowboarding and climbing. Kerri designs and handmakes clothing and accessories for extreme winter and summer sports, general outdoor activities and casual wear.
---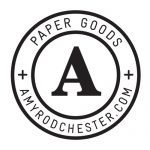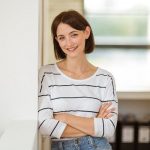 Amy Rodchester Designs is the result of many hand drawn cards to friends and a love of illustrating combined with a traditional graphic design background. Amy is inspired by the bold, the whimsical, the clever and the imaginative from the work of many artists to the natural world around us. She mainly works with pencil, fine liners and indian inks but loves to explore new tools to create mark making with.